Toyota Working To Build Taxi of the Future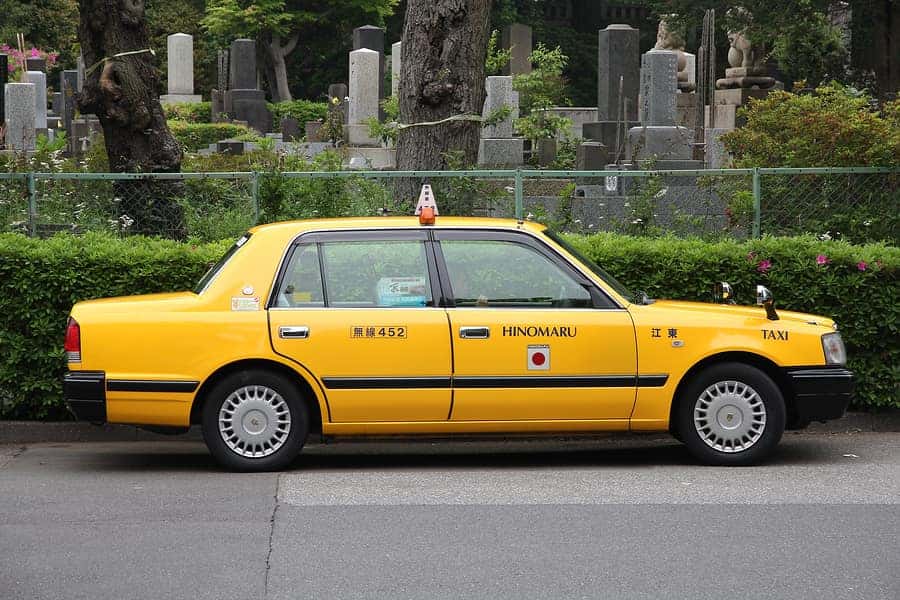 TOKYO JAPAN – MAY 9 2012: Taxi cab Toyota Crown in Tokyo Japan. There are about 50000 taxis in Tokyo.
The Toyota Motor Corporation is looking to expand its already prominent influence on the automobile industry. This time it's trying to have a hand in crafting the next generation of taxis by teaming up with the Japanese to develop autonomous driving technology that may one day be used in taxis.

Partnership
Earlier this month, Toyota formed a partnership with the Japan Federation of Hire-Taxi Associations, which is a conglomerate of taxi operators throughout Japan, a country that gets most of its taxi vehicles from Toyota. Together, Toyota and the Federation hope to conduct research on the taxi industry that will help them to better understand the industry and come up with ways to improve the operation and services of taxis. Data will be collected from more than 200,000 taxis currently operating in Japan.
Data Collection
That data will pertain largely to the road environment, traffic conditions, and other relevant aspects of taxi driving that can aid in the development of autonomous driving, as well as other technologies. Toyota will also aim to enhance safety though an advanced driver assistance system. The convenience of using a taxi is also on the list of priorities, as the new taxis will look to utilize a human-machine interface.
Access
In addition to utilizing new technologies, Toyota's new taxi will aim to be more accessible for the elderly, young children, and tourists. The new vehicles will include both a low floor and wide-opening doors that will make it easier for children, the elderly, and those with disabilities to get in and out of the taxi. The hope is that taxis will become more appealing to these demographics by catering to their travel needs. Meanwhile, the human-machine interface will enable foreign travelers to use taxis with proficiency, as the device will be able to understand and divulge information in several languages.
Industry Leader
Toyota has long been one of the industry leaders in new driving technologies, as they have already invested $1 billion in an artificial intelligence research institute. The company has set a goal of having a vehicle available on the market that's capable of driving on highways autonomously by the year 2020. Toyota's efforts to develop autonomous driving in taxis would appear to go hand in hand with its efforts to create an autonomous highway vehicle.
Next Generation Taxi
As of right now, Toyota is aiming to release its new vehicle designed for taxi use in 2017. The hope is to have at least partial autonomous driving available to help reduce the burden on taxi drivers, while also offering a safer and more convenient experience to taxi passengers. With ride-sharing services like Uber gaining popularity, although not necessarily in Japan, the taxi industry needs to make positive changes in order to stay competitive, and Toyota figures to play an important role in making that happen. Autonomous taxis may very well be part of the future, and Toyota seems intent on helping us get to that future as soon as possible.