2020 Toyota Corolla Release Date, Engine, Pricing & Specs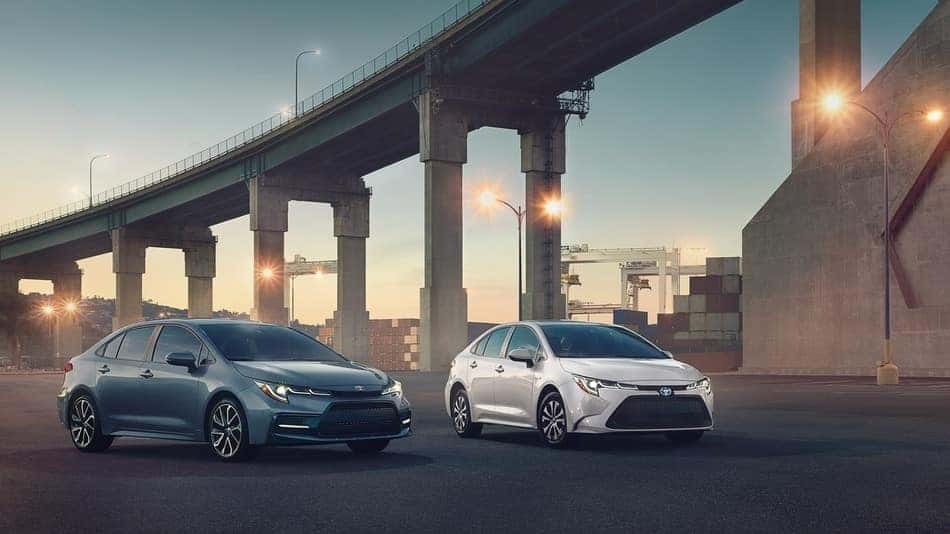 The 2020 Toyota Corolla is here! Toyota has taken the well-known and consumer-loved Toyota Corolla and made fantastic changes and adjustments to make it better, stronger, and even more attractive. We're discussing release date, price, specs and much more.
Release Date
First things first – The 2020 Toyota Corolla release date. Expect the Toyota Corolla to be made available for purchase in Spring 2019. You're going to want to keep an eye out for this one – it's coming in hot and everyone is going to want one.
Engine
Aside from the changes made to the exterior, the 2020 Toyota Corolla packs a punch when it comes to under the hood things. There are various engine options to choose from, including Corolla L, LE, and XLE trim levels, that feature a 1.8-liter four-cylinder engine, producing 132-horsepower and coveted fuel economy. Corolla SE and XSE trim levels upgrade you to a 169-horsepower 2.0-liter four-cylinder engine. The Corolla Hybrid features a 1.8-liter four-cylinder engine and dual high-torque electric motors that combine to give you 121-horsepower and more than 50 mpg. As far as power under the hood, the Toyota Corolla has plenty to offer.
Price
So how much will it cost? As far as pricing, that's completely dependent on the model of your choosing. The Toyota Corolla base L model will start at $19,500. The Toyota LE will be priced at $19,950 due to its added features. The top model for the 2020 Corolla is the XLE, which brings with it an MSRP of $23,950. The Sport model prices also vary, depending on features and specs. The SE CVT is priced at $21,950, the SE with 6-speed manual transmission is $22,650, and the XSE is $25,450. The Hybrid LE model will start at $22,950. With all of the available 2020 Toyota Corolla models, you'll surely find what you're looking for.
Features
Along with a powerful engine and wallet-friendly prices, the 2020 Toyota Corolla has innumerable new and improved features. Technology changes are among some of the best on this redesigned model. A 7-inch Toyota Entune 3.0 touchscreen infotainment system comes standard with all models and provides touchscreen access to Bluetooth, Apple CarPlay, onboard WiFi, Amazon Alexa, and your GPS. An 8-inch touchscreen is also available for upgrade. Have everything you need at the touch of a finger.
Safety
Safety is a feature Toyota knows much about, and it's no exception with the 2020 Toyota Corolla. Upgraded safety on the Corolla will feature Toyota Safety Sense 2.0 technology with a pre-collision system, dynamic radar cruise control, lane departure alert with steer assist, lane tracing assist, automatic high beams, and road sign assist. Always feel safe and protected with these outstanding safety features.
Interior Looks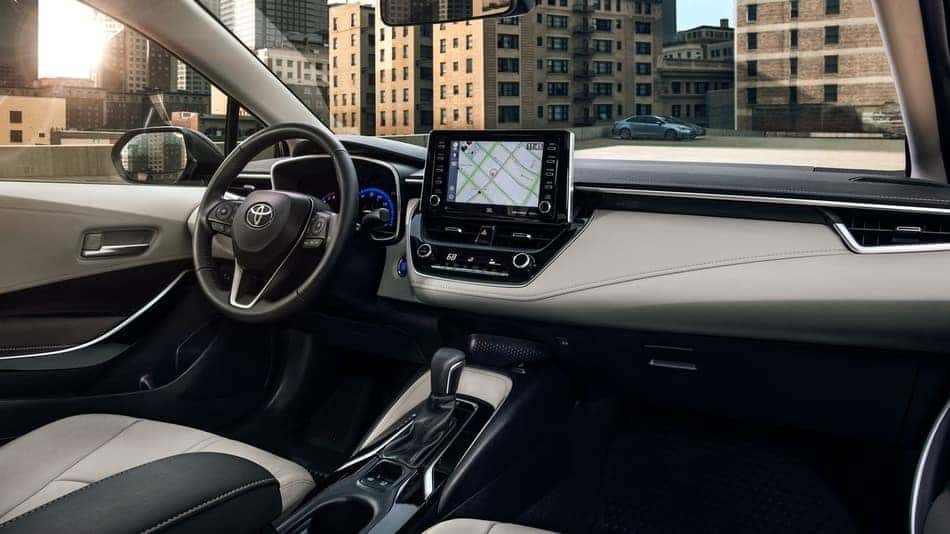 When it comes to interior looks, the 2020 Toyota Corolla is a stunner. According to Toyota, the new Corolla's cabin design can be described as "sensuous minimalism." It's clean and simple while being warm and inviting. The interior also comes with a mix of glossy and matte finishes to provide a unique look and feel. Aside from beauty, the interior comes with a new change in design in the form of a lowered instrument panel, dashboard, and hood. This gives drivers increased visibility. Cloth upholstery comes standard with this new model, but two-toned leather will be an available option.
Exterior Colors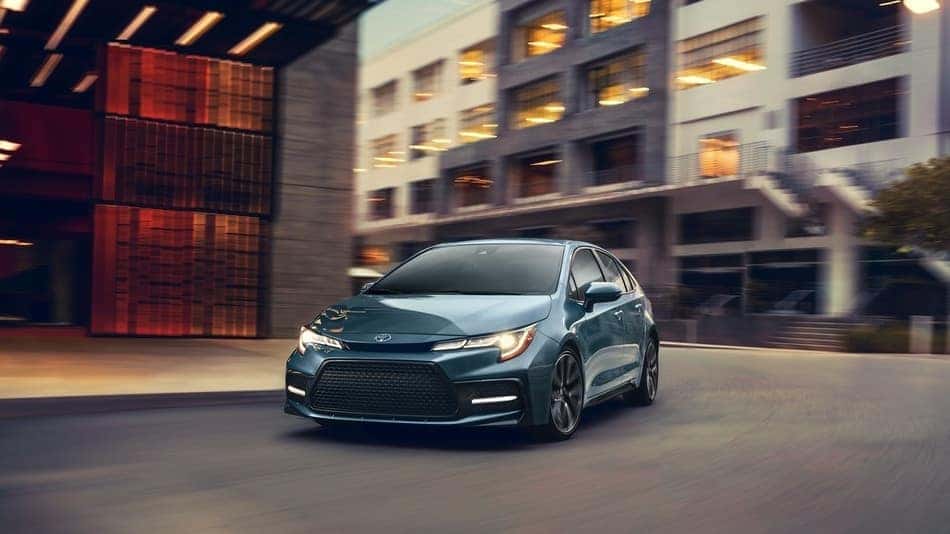 Now comes the fun part – the exterior colors. One of the most exciting things when choosing a new car is the exterior color, and luckily, the 2020 Toyota Corolla offers an array. Color options for the model include Classic Silver Metallic, Super White, Blizzard Pearl, Black Sand Pearl, Barcelona Red, Blue Crush Metallic, Blueprint and a new Celestite Grey Metallic color. Whatever color combo you choose, it's sure to be gorgeous and alluring, inside and out.
With all of these new features and changes, it's difficult to say no to the newly redesigned 2020 Toyota Corolla! Whatever you're looking for in a vehicle, the Corolla has that to offer and beyond. Seeing as it will be available sooner rather than later, now is the time to do your research and see what Corolla model best suits your wants and needs. When the time comes, come to South Dade Toyota to experience the 2020 Toyota Corolla firsthand! We're always here to provide the best service and support when finding your dream car. Happy shopping!